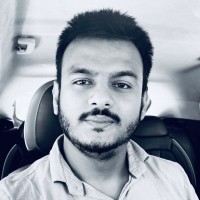 Shishir Banjara
Executive Director
Originated from the Mountainous region of Gorkha, Mr. Shishir Banjara is the founder and Executive Director of Relax Getaways Pvt. Ltd. and successful tourism entrepreneurs. Started as the trip planner in the beginning in a trekking company, with the efficient skills and the experience of tourism, Mr. Banjara succeeded a lot in a very short time. After a few years of experience in the tourism industry, Mr. Shishir Banjara started his own business named "Relax Getaways Pvt. Ltd." where he had implied his strategies and operated his best act of performance to achieve what he dreamed of from the very first beginning of his career in the Tourism Industry.
After completing intermediate, Mr. Shishir Graduated from Tribhuwan University in the course of Bachelor's Degree in Travel and Tourism Management (BTTM). He had also completed his post-graduation in the field of travel and tourism Management. During his academic and educational career, he had learned lot about how a tourism business can successfully handle and operate to achieve targeted goals and achievements. His learning about quality service, effective marketing, and organizational functions gives more strength to the Relax Getaways.
As he started his professional career in the tourism sector along with his educational career, he had experience about how to serve qualitative services and facilities to the clients, professional management of trips, and effective managerial function as well as efficient marketing, and which he has been implying in Relax Getaways.
Mr. Banjara is also a socially active person who always raises his hand against social violence and always sides with social welfare. Mr. Shishir banjara has been involved in social welfare activities from a very young age. He had managed, campaigned, and organized lots of social welfare activities. During his pre-graduation, with his batchmates, he had formed a team named "Possibility in Nepal" and it is still organizing several social activities Blood Donation campaigns, Child Sponsorship, Health camps, Donation campaigns for Old Age homes, Dental health Camps, Society Cleaning, and river Cleaning campaigns and many others. Under the leadership of Mr. Shishir banjara, Possibility in Nepal:- PIN had helped lots of needy people During the devastating Nepal earthquake, 2015. The welfare had donated clothes, blankets, tents, foods, and many other supplements and sundries to the needy peoples and victims of the disaster.