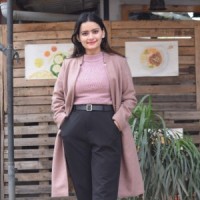 Sajina Banjara
Environmental Manager and Consultant
Miss Sajina Banjara is an Environmental Science Graduate and actively working in the Tourism field as a Environmental Manager and Consultant for more than two years in Relax Getaways. Miss Banjara is active environment protector and has been sugesting and offering advice to the team of Relax getaways to manage envenronmetal issues in the course of operating holidays and vacations. Miss Sajina suggest the trip operating teams about the sensetivity of the Eco-system and set standard to resuce the impact of any trips or journey.
She is a diligent, disciplined, honest, friendly, and motivated individual who has a keen interest in traveling, writing, reading, connecting peoples, and exploring the world. Her educational background, professional experiences, and personal qualification makes her as truely inspiring recruitment for Relax Getaways.
Beside her educational background and expereince, she a environmental activist who use to research publish reports and make strategies for Environmental protection. Every holiday packages of relax getaways are finalize afte rthe inspection of Miss Sajina Banjara for standard for Environmental context.