Welcome to the enchanting world of MICE (Meetings, Incentives, Conferences, and Exhibitions) tourism in Nepal, a land of breathtaking beauty, cultural richness, and warm hospitality. While Nepal has long been known as a haven for trekkers and adventure seekers, it is now emerging as a sought-after destination for hosting remarkable business events and conferences. In this blog, we invite you to discover the hidden gems of MICE tourism in Nepal and explore why it is becoming an increasingly popular choice for event organizers around the world.
Meetings: Business meetings serve as the cornerstone of effective communication and decision-making within organizations. Whether it's a board meeting, a departmental gathering, or a client presentation, the success of a meeting depends on meticulous planning, clear objectives, and efficient execution. Our expertise lies in ensuring that every meeting runs smoothly, providing the ideal environment for productive discussions and effective decision-making.
Incentives: Incentive programs are a powerful tool for motivating and rewarding employees or partners. Whether it's a team-building retreat, a sales incentive trip, or a recognition event, our goal is to design experiences that inspire and drive success. We create tailored incentive programs that not only acknowledge achievements but also foster motivation, loyalty, and a sense of appreciation within your organization.
Conferences: Conferences are invaluable platforms for knowledge exchange, networking, and industry advancement. From selecting the ideal venue to managing registrations, curating content, and handling logistics, our conference services are designed to create events that facilitate learning, innovation, and meaningful connections. We strive to ensure that your conference leaves a profound and enduring impact on all attendees.
Exhibitions: Exhibitions are showcases of innovation, products, and industry trends. These events demand meticulous planning, design, and execution to stand out and engage attendees effectively. Our exhibition services encompass everything from booth design and logistics to audience engagement strategies, ensuring that your exhibition presence makes a lasting impression and effectively communicates your message or offerings.
Why MICE tourism in Nepal?
Nepal's breathtaking natural beauty consistently lures a significant number of visitors each year. With the industry's growth and emerging trends, Nepal has now become a preferred MICE (Meetings, Incentives, Conferences, and Exhibitions) destination for numerous renowned corporate organizations. Every requirement is meticulously planned, and all arrangements are executed with precision for MICE tours.
Incentive tours, which serve as rewards from these businesses, are also a top priority for us. We recognize the valuable time that these enterprises invest in our country.
Our dedicated and friendly staff is well-prepared to cater the needs of every special interest group, ensuring top-notch service and comprehensive trip planning. We offer a wide range of services, including business events, meetings, and leisure activities for incentive tours in Nepal.
Mesmerizing Venues
Nepal offers a diverse range of mesmerizing venues for MICE Events that provide the perfect backdrop for extraordinary events. Whether you're seeking a modern conference facility in the heart of Kathmandu, or a serene resort nestled amidst the picturesque Himalayan landscapes, Nepal has it all. The capital city boasts world-class convention centers equipped with state-of-the-art facilities, while the tranquil outskirts offer charming retreats with awe-inspiring views. These venues cater to events of all sizes, ensuring that your business gatherings are both productive and unforgettable.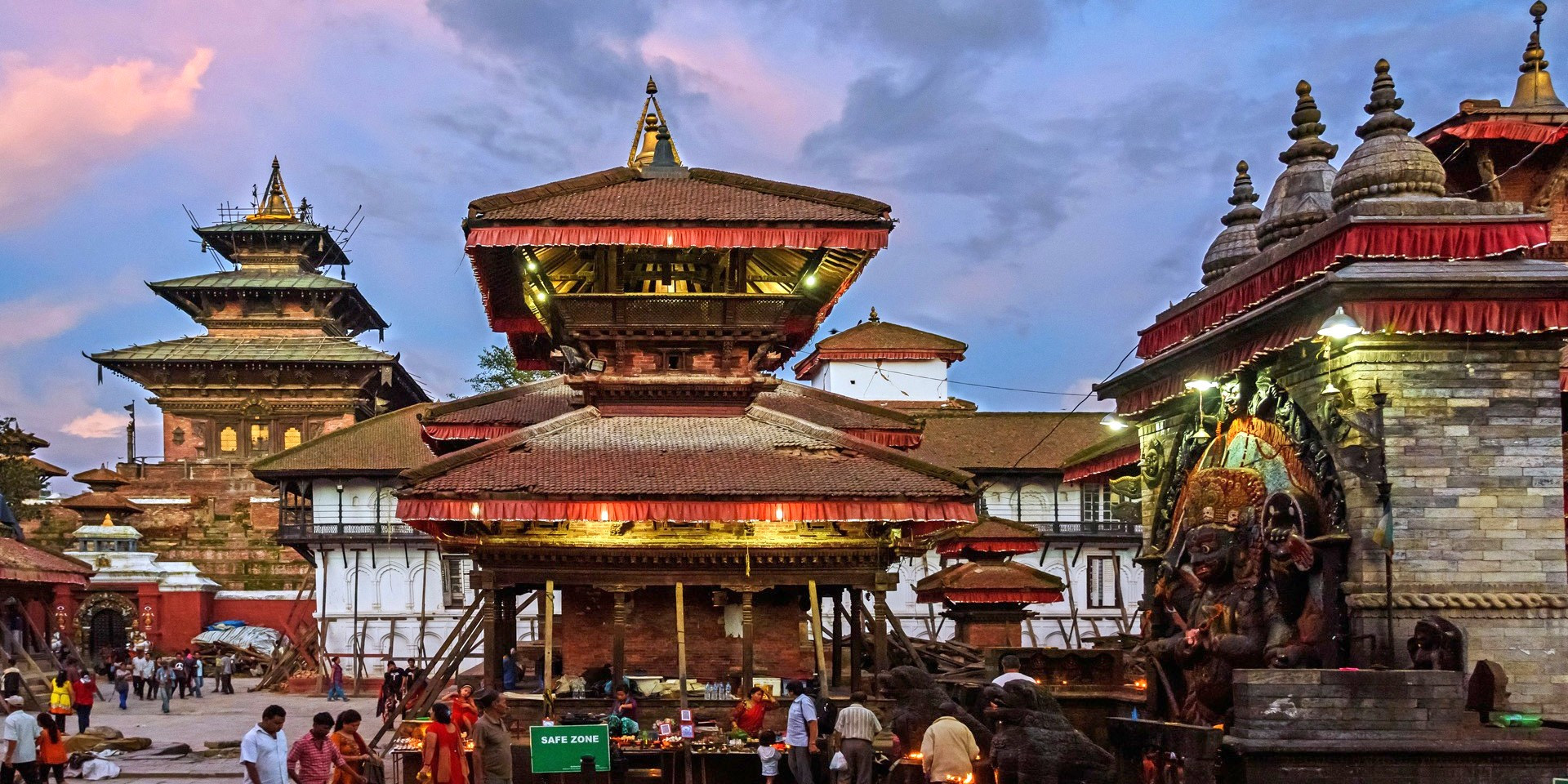 Other than Kathmandu, Pokhara is a captivating MICE tourism destination that offers a perfect blend of natural beauty, adventure, and tranquility. Known as the "City of Lakes," Pokhara is blessed with breathtaking landscapes, including the stunning Phewa Lake and the majestic Annapurna Mountain range. This picturesque setting provides an ideal backdrop for hosting conferences, meetings, and events. With its modern convention centers, luxurious resorts, and a wide range of outdoor activities such as paragliding, trekking, and boating, Pokhara offers a unique and enchanting experience for MICE travelers. Attendees can indulge in team-building activities amidst nature's splendor, enjoy serene boat rides on the lake, or simply relax and rejuvenate in the lap of Himalayan serenity. Pokhara truly captures the essence of MICE tourism, providing a harmonious blend of business and leisure against a backdrop of awe-inspiring natural beauty.
Chitwan, a gem in the heart of Nepal, Renowned for its rich biodiversity and stunning national park, Chitwan offers a unique and immersive experience for business events and conferences. The region is home to a range of world-class resorts and hotels that provide excellent facilities for meetings and conferences. With its serene environment and abundant wildlife, Chitwan National park and nearby boundary offers a refreshing change of scenery for delegates seeking a break from the bustling city life. In addition, team-building activities such as jungle safaris, elephant rides, and bird-watching excursions provide a perfect opportunity for networking and bonding. Chitwan's blend of natural beauty, adventure, and wildlife creates a memorable backdrop for MICE events, allowing participants to connect with nature and enjoy a truly remarkable experience in the heart of Nepal.
Cultural Extravaganza
Immerse yourself in Nepal's rich cultural heritage and add a touch of magic to your events. The country is renowned for its ancient temples, palaces, and UNESCO World Heritage sites, which serve as captivating venues for cultural performances, networking events, and themed galas. Imagine hosting a gala dinner amidst the centuries-old architecture of Kathmandu's Durbar Square, or treating your delegates to a traditional Nepali dance performance against the backdrop of the majestic Himalayas. Nepal's cultural offerings add a unique and unforgettable dimension to your MICE events In Nepal.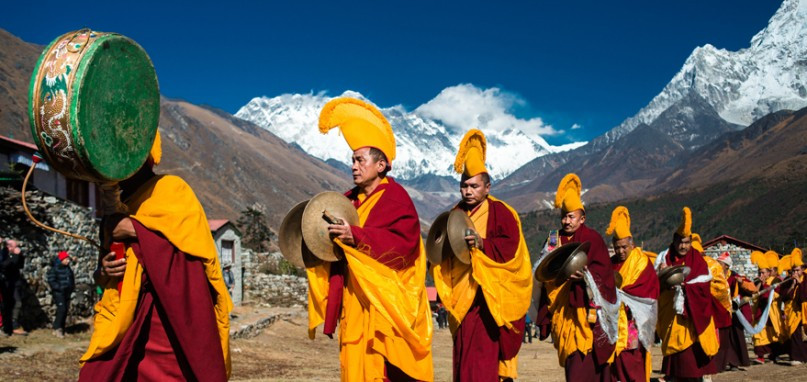 Adventure and Team-Building Activities
Nepal's awe-inspiring natural beauty sets the stage for exhilarating adventure and team-building activities. Take your delegates on an unforgettable journey through the rugged terrains of the Himalayas, where they can embark on thrilling treks, conquer white-water rapids (white water rafting), soar through the skies while paragliding, or encounter exotic wildlife on a jungle safari. These activities not only provide an adrenaline rush but also promote team bonding and create lasting memories. Nepal's diverse landscapes offer endless possibilities for incorporating adventure into your MICE itinerary.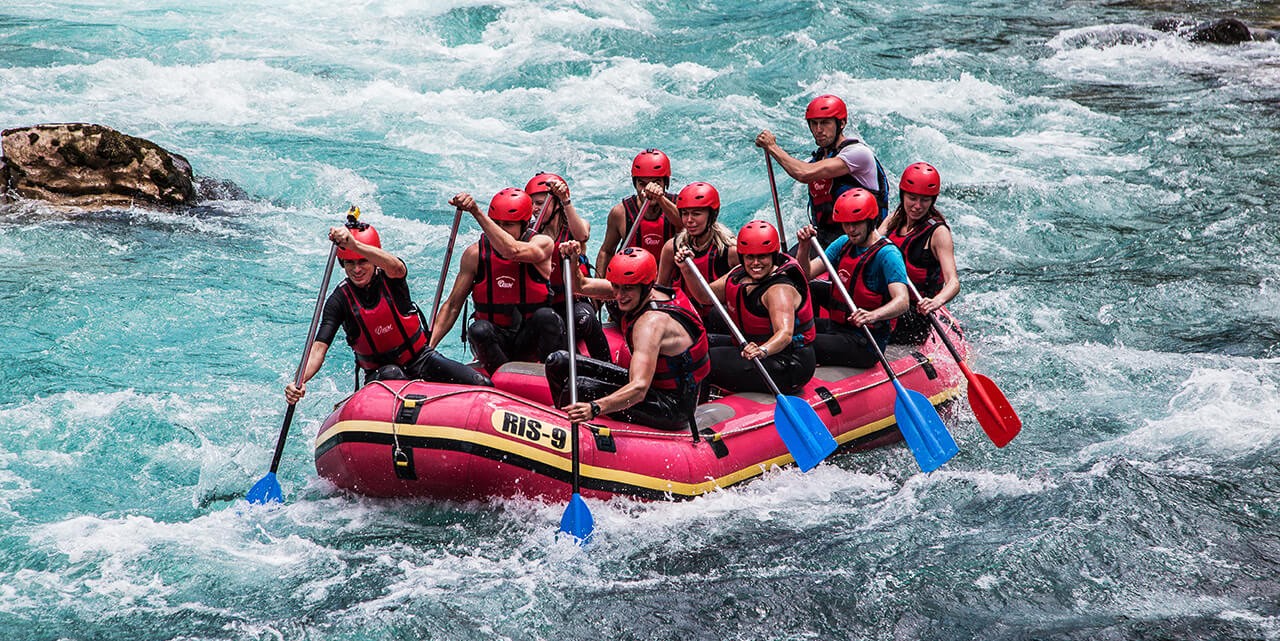 Warm Nepalese Hospitality
Nepalese people and Culture are renowned for their warm hospitality and friendly nature. From the moment you arrive in Nepal, you will be greeted with genuine warmth and kindness that will make you feel right at home. The hospitality industry in Nepal is well-equipped to cater to the needs of international guests, with a range of accommodations, multilingual staff, and a commitment to providing top-notch service. The welcoming nature of the locals ensures that your delegates will have a comfortable and enjoyable experience throughout their stay.
Infrastructural Advancements:
Nepal has made significant strides in developing its infrastructure, particularly in the MICE sector. The construction of modern convention centers, improved transportation networks, and upgraded airports and international chain hotels have enhanced Nepal's capacity to host large-scale events. The government's dedication to promoting MICE tourism has been instrumental in positioning Nepal as a competitive destination on the global stage. These infrastructural advancements, combined with the country's natural beauty and cultural richness, make it an ideal choice for hosting successful and memorable MICE.
As you consider your next destination for MICE, Nepal beckons with its hidden treasures and untapped potential. From captivating venues and cultural immersion to thrilling adventures and warm hospitality, Nepal offers a truly extraordinary experience for event organizers and participants alike. Whether you're planning a conference, incentive trip, or team-building retreat, Nepal's magical allure amidst the Himalayas will leave an indelible mark on your event. Embrace the marvels of MICE tourism in Nepal and create memories that will last a lifetime.
Why Relax Getaways for MICE?
At our company, we excel in offering outstanding MICE (Meetings, Incentives, Conferences, and Exhibitions) services within Nepal. Our comprehensive array of offerings covers corporate travel, meeting organization, incentive travel, team-building activities, trade shows, and exhibition centers. We take pride in delivering customized and one-of-a-kind solutions to cater to the specific needs of business tourism, including conference tourism and convention destinations. With our skilled and experienced team, we handle all aspects, from selecting the most suitable event venues and conference facilities to arranging efficient business and group travel solutions. Our venues include a diverse selection of event spaces, seminar venues, and convention centers, making sure that every MICE event we host is a resounding success. Through our exceptional event management expertise and keen attention to detail, we guarantee that each MICE event we organize is flawlessly executed, professional, and leaves a long lasting impression.
Our services
We specialize in organizing MICE events, including conference tourism, meeting planning, trade shows, and corporate travel.
For those seeking convention destinations and incentive travel, we provide tailored solutions.
Our expertise extends to managing exhibitions centers, business meetings, and team building activities.
With a focus on business tourism, we arrange group travel, offer conference facilities, and provide event spaces.
Additionally, we excel in selecting meeting destinations and seminar venues, along with offering efficient business travel solutions.
As part of our services, we also cater to MICE tourism in Nepal and organize corporate events within the country.
Top 5 destination for MICE in Nepal
Kathmandu
Being the capital and largest city of Nepal, Kathmandu acts as the main center for MICE (Meetings, Incentives, Conferences, and Events) activities in the country. The city offers contemporary conference venues and hotels with advanced amenities to host a variety of corporate events, meetings, and conferences. Moreover, Kathmandu's historical landmarks, including UNESCO World Heritage sites like Swayambhunath and Boudhanath, present delegates with a special chance to explore Nepal's vibrant cultural heritage during their leisure time.

Nagarkot
Located amidst the hills on the outskirts of Kathmandu, Nagarkot provides a serene retreat away from the busy urban life. This destination is an excellent choice for intimate corporate gatherings, workshops, and team-building activities. Participants can indulge in moments of relaxation and contemplation while admiring the awe-inspiring sunrise and sunset views over the Himalayan range, adding a touch of tranquility to their professional engagements.

Chitwan
Renowned for its verdant national park, Chitwan presents a remarkable opportunity to blend business with wildlife encounters. The MICE facilities in Chitwan allow for meetings and conferences amidst the region's captivating natural beauty. During their free time, participants can embark on thrilling jungle safaris to witness rare species such as the one-horned rhinoceros and Bengal tigers, ensuring a productive and adventurous visit.

Pokhara
Situated amidst tranquil lakes and majestic mountains, Pokhara presents a revitalizing and scenic backdrop for MICE tourism. The city is adorned with various conference centers and hotels that offer breathtaking vistas of the Annapurna and Dhaulagiri mountain ranges. Following business engagements, participants can partake in leisure activities like boating on Phewa Lake, indulging in paragliding adventures over picturesque landscapes, or embarking on short treks to nearby viewpoints such as Sarangkot.

Lumbini
Lumbini is an essential destination for those desiring a fusion of spirituality and MICE tourism. Revered as the birthplace of Lord Buddha, Lumbini carries deep cultural and religious importance. Its tranquil atmosphere offers a perfect setting for workshops, meditation sessions, and conferences centered around mindfulness and well-being. Additionally, participants have the opportunity to explore the various monasteries and archaeological sites scattered throughout the area.
Contact us for MICE Events Management in Nepal.
Email: [email protected]/ [email protected]
WhatsApp/Viber : +977 9851107401 (24 Hour)