Luxury travel refers to a type of travel experience that emphasizes exclusivity, comfort, and personalized service, often characterized by high-end accommodations, fine dining, and unique, tailored experiences. It goes beyond standard travel offerings to provide travelers with the utmost in quality, comfort, and convenience. Luxury travel can encompass a wide range of experiences, including stays in upscale resorts and boutique hotels, private guided tours, gourmet dining, access to exclusive destinations, and personalized services that cater to the unique preferences and desires of the traveler. It is typically associated with a higher price point and is designed to provide a sense of indulgence, relaxation, and cultural enrichment.
Our Luxury travel packages cover a diverse range of destinations from Nepal, India to Dubai, Bhutan, Maldives. This approach allows you to travel with ease, immerse yourself in local culture, relish unique overnight accommodations, and receive abundant personalized care.
Why Luxury Travel for your next Vacations?
Luxury travel is chosen for several compelling reasons:
Enhanced Comfort: Luxury travel offers the utmost in comfort and convenience. Travelers can enjoy spacious accommodations, plush furnishings, and top-notch amenities, ensuring a restful and rejuvenating experience.

Personalized Service: Luxury travel often comes with highly personalized service. Travelers receive individualized attention, and their preferences and needs are carefully catered to, creating a seamless and stress-free journey.

Exclusive Experiences: Luxury travel provides access to exclusive experiences and destinations that may not be available to the average traveler. This can include private tours, VIP access to cultural sites, and unique activities that create unforgettable memories.

Fine Dining: Gourmet dining experiences are a hallmark of luxury travel. Travelers can savor exquisite cuisine crafted by world-class chefs, often with a focus on local and regional specialties.

Privacy and Seclusion: Luxury accommodations and travel options often offer privacy and seclusion, allowing travelers to escape the crowds and enjoy tranquility and intimacy.

Unparalleled Comfort: From luxurious transportation to sumptuous bedding, luxury travel prioritizes comfort at every stage of the journey, ensuring travelers are well-rested and relaxed.

Exclusivity: Luxury travel can be exclusive, creating a sense of prestige and exclusivity that appeals to discerning travelers seeking unique and high-end experiences.

Time Efficiency: Luxury travel often includes private transportation and expedited services, saving travelers time and reducing the hassles associated with travel.
What are the Luxury Travel Destination by Relax Getaways ?
You can book luxury trips with us to Nepal, India, Dubai (United Arab Emirate), Sri Lanka, Maldives, Tanzania, Indonesia, among others. Would you like to book a luxury trip to another destination? Then please contact us at [email protected] .
We are happy to put you in touch with our local travel experts
Can I customize my Luxury Trip?
Of course! Together with our local travel advisor you can customize your luxury trip and make it even better in accordance with your taste of travel. Our advsior know their destination like the back of their hand and they know exactly where to find the most special experiences and luxurious accommodations.
What is a Relax Getaways's Luxury Trip?
Stay in luxury 5 star hotel/ handpicked boutique hotels and eco-Lodges
Travel individually at a Relaxed Pace Personalized care and attentions.
Travel around with Private Vehicle at your disposal, car with driver (Personal Car)
Many private excursions and tours beyond the itinerary
Plenty of personal attention and care during the entire trip.
Where does Relax Getaways have Luxury Holidays Tours?
1. Nepal
Luxury Holidays In Nepal- Spend your vacations with Luxury Services
Nepal, nestled in the heart of the majestic Himalayas, is a land of breathtaking landscapes, rich cultural heritage, and warm hospitality. From soaring mountain peaks to ancient temples and vibrant cities, Nepal offers a plethora of captivating destinations with luxury accommodation that are sure to leave a lasting impression on any traveler. In this article, we will delve into the top places to visit in Nepal with, showcasing the country's unique charm and natural beauty.
1. Luxury Classic Nepal Tour
Experience Nepal's timeless allure on the Classic Nepal Tour. Traverse Kathmandu's historic temples and bustling markets, soak in Pokhara's tranquil lakes and majestic mountains, and discover Chitwan National Park, the sacred birthplace of Buddha. Immerse yourself in Nepal's rich heritage and spiritual treasures, all amidst the breathtaking Himalayan backdrop.
Nepal tour mostly spans from 7 to 10 days depending on activities you choose to include in your trip. During the Nepal tour you will be visiting Kathmandu, Chitwan, Pokhara and Lumbini. And other destinations depends on your choice of travel.
2. Luxury Everest Base Camp Trek
Indulge in the ultimate mountain adventure with the Luxury Everest Base Camp Trek. This extraordinary journey combines the thrill of trekking to the iconic base camp of the world's tallest peak with the comfort of luxurious accommodations and impeccable service. Traverse through picturesque Sherpa villages, witness breathtaking panoramas of towering peaks, and immerse yourself in the unique Himalayan culture and sherpa people. After each exhilarating day of trekking, unwind in lavish lodges that offer modern amenities and warm hospitality in the heart of the mountains. The Luxury Everest Base Camp Trek redefines adventure, allowing you to experience the majesty of Everest without compromising on comfort.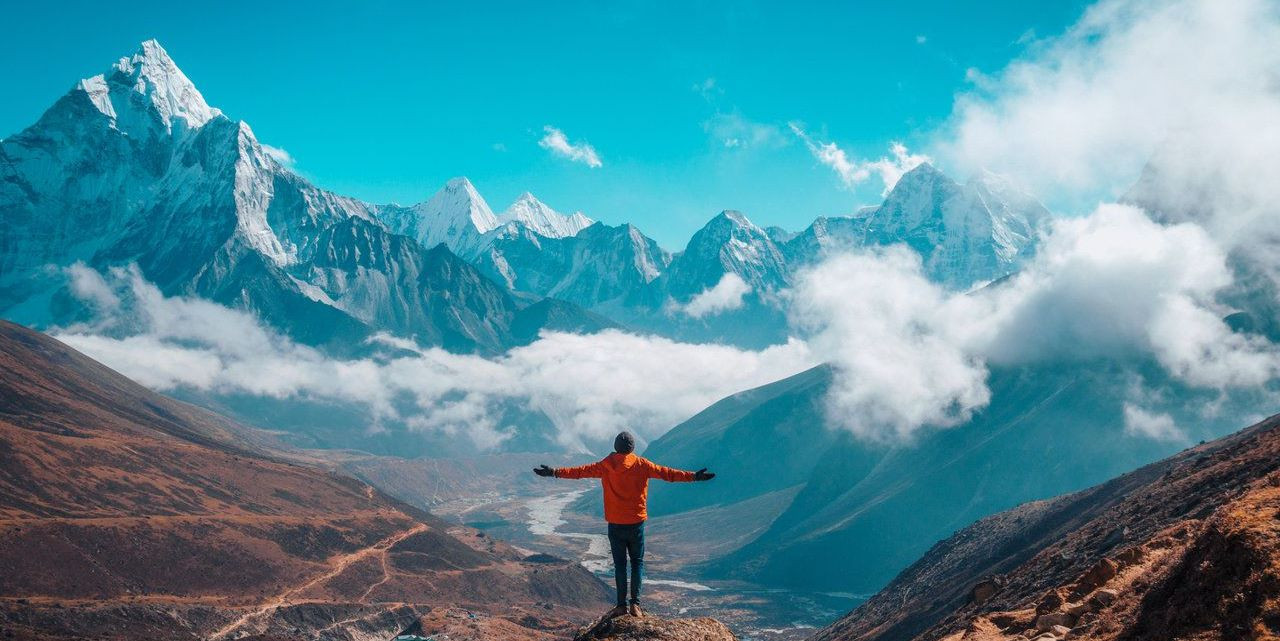 The luxury trek to Everest Base Camp takes around 11-15 days and commences in Kathmandu. There are several choices available to undertake this journey. You can opt to return by Helicopter flight from Base Camp or Gorakshep to Lukla, effectively reducing the duration of the trip. This will let you Relax in Kathmandu with Organic Spa and message.
3. Luxury Annapurna Base Camp and Annapurna Region Trek.
Take on an unforgettable and exhilarating trekking escapade within the captivating Annapurna region. Our selection of Annapurna trekking paths presents mesmerizing panoramas and a variety of landscapes. Whether your preference lies in the Annapurna Base Camp trek, Annapurna Circuit trek, Dhampus Sarangkot and Majhgaon trek, or the Poon Hill trek, our skilled guides will ensure your safety and enhance your enjoyment throughout the expedition. Delve into the Himalayan foothills, verdant forests, and picturesque villages, engaging deeply with the vibrant local heritage. Join us to partake in an Annapurna regional trekking encounter that seamlessly blends thrilling exploration with enriching cultural revelation, all amid the breathtaking Himalayan backdrop, accompanied by deluxe services. Secure your reservation for an Annapurna trekking encounter now, promising an unforgettable experience for a lifetime!
Trekking in an Annapurna region can be of various destination depending upon your selection of destinations. It can be of 5 -17 days including Pokhara stay.
2. India
Luxury Holidays in India- Top Notch Luxury travel in India
India presents an enchanting fusion of its abundant cultural legacy, varied terrains, and vibrant customs that captivate globetrotters globally. From the iconic marvel of the "Taj Mahal" to Himalayan treks and the inviting beaches of Goa, the attraction of India's renowned landmarks, exhilarating mountain journeys, and unspoiled coastal hideaways is apparent. The allure of the "Golden Triangle tour" entices those in pursuit of historical revelations across Delhi, Agra, and Jaipur. Spiritual seekers are pulled to the "Varanasi ghats" and "Rishikesh yoga," where age-old practices and tranquil riversides evoke contemplation. From the dynamic lanes of the "Mumbai nightlife" to the tranquility of the "Kerala backwaters," India presents an array of experiences that create an enduring impression on each explorer.
1. Luxury Golden Triangle India Tour
The Golden Triangle tour is an immensely popular excursion in North India, making it an ideal choice for anyone eager to explore one of the world's oldest civilizations and religious cultures. This tour encompasses a multitude of ancient sites and towns, which serve as beloved tourist destinations within India.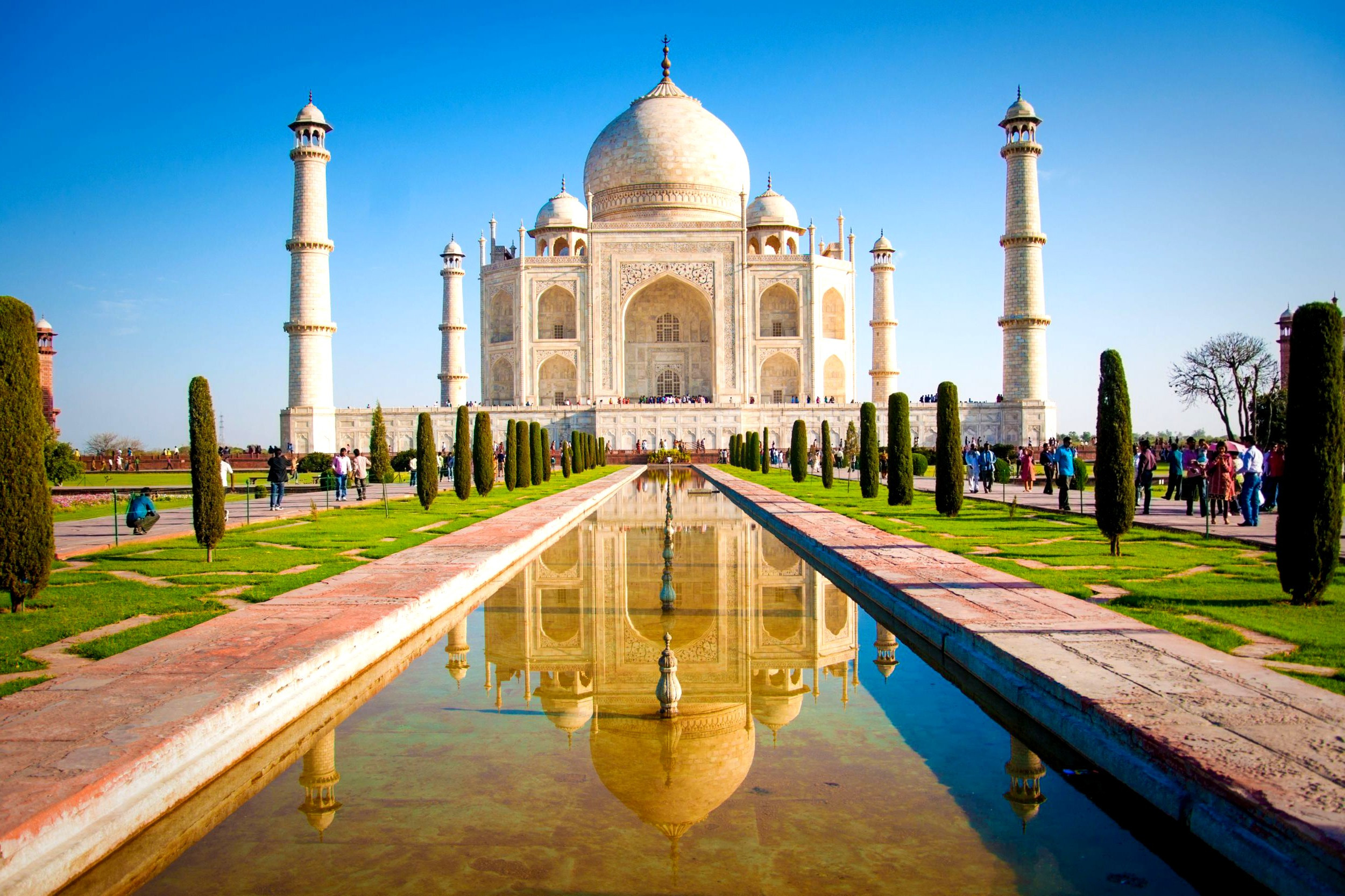 The golden triangle Tour span 5-9 days depending upon your schedule. You can take the 7 days tour for great experience. On top of it you can add a 2night 3 days trip to holy City Varanasi.
2. Luxury South India- Kerala Tour
Kerala, often called "God's Own Country," is a diverse city nestled in southern India, seemingly crafted by divine hands. Its natural beauty is breathtaking, with vibrant contrasts and stunning landscapes. Offering hill stations, water attractions, and a serene atmosphere away from crowds, Kerala provides a charming and tranquil experience. Rich in history and urban charm, the city's warm locals and scenic surroundings make it an ideal destination. Reflecting its economic heritage, historic forts, temples, and palaces dot the region, telling stories of its opulent past.
3. United Arab Emirates (Dubai)
Luxury Holidays In Dubai- Top Notch Luxury travel in India
A luxury Tour in tour promises an escape into a realm of opulence and extravagance that is simply unparalleled. From the moment you set foot in this iconic city, you are greeted with an array of experiences that redefine the very meaning of indulgence. With its futuristic skyline, stunning architecture, and world-class amenities, Dubai stands as a testament to human ingenuity and limitless possibilities. Imagine staying in the most luxurious hotels, dining at Michelin-starred restaurants, shopping in glamorous boutiques, and experiencing thrilling adventures that push the boundaries of excitement. Whether you're seeking relaxation or adrenaline, cultural exploration or culinary delights, Dubai offers it all in a setting that radiates splendor. A luxury tour of Dubai is not just a vacation; it's an immersion into a world where dreams come true and where every moment is suffused with elegance and sophistication.
Ideal vacation duration for Dubai tour is 5-7 days, in this span you will be able to cover most of the must see things and participate in activities.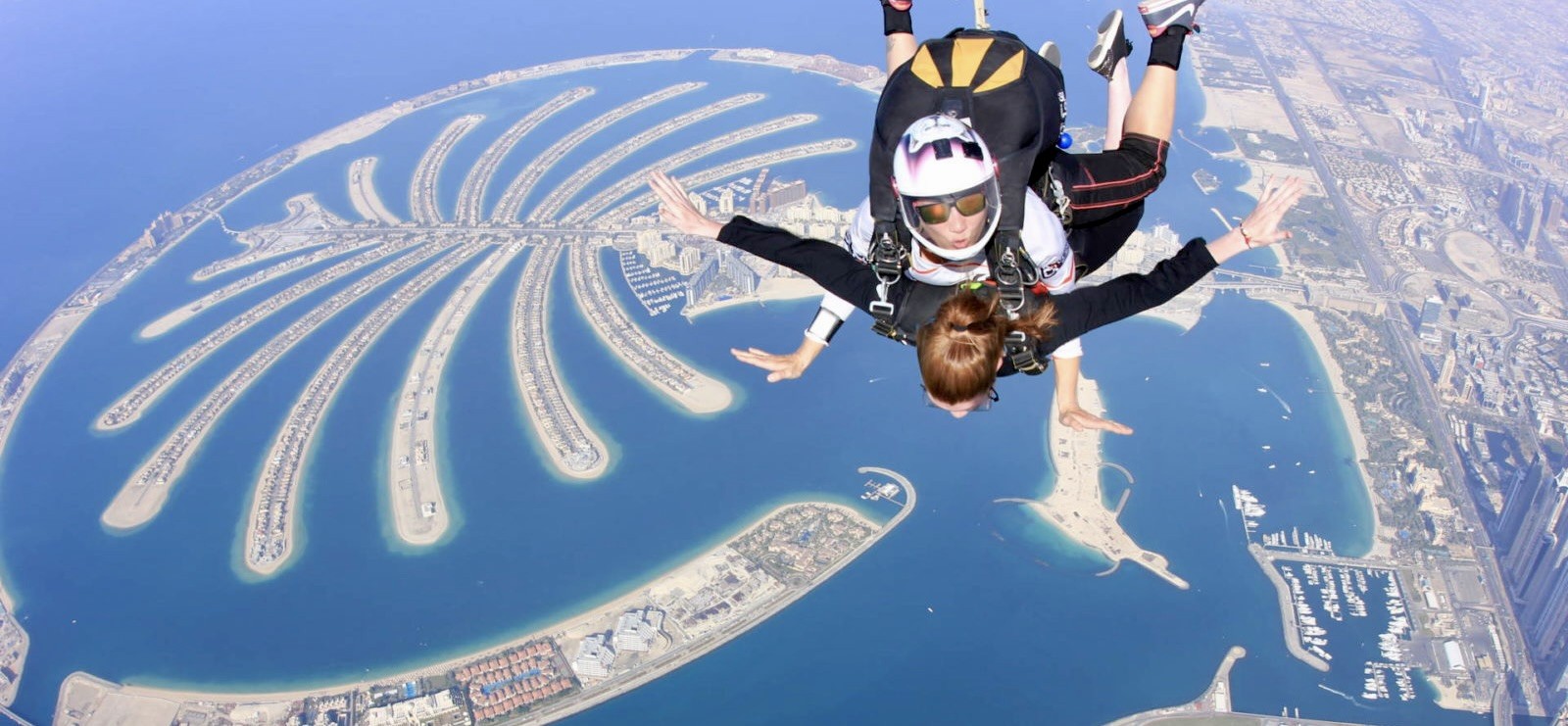 4. Maldives: The Paradise
The Maldives, a tropical paradise nestled in the heart of the Indian Ocean, is a dream destination for travelers seeking sun-kissed beaches, crystal-clear waters, and unparalleled luxury. This enchanting archipelago, comprising over 1,000 coral islands, is renowned for its overwater bungalows, where guests can wake up to the soothing sound of waves and vibrant marine life just below their feet. From world-class diving and snorkeling in thriving coral reefs to romantic sunset cruises and indulgent spa treatments, the Maldives offers a diverse range of experiences for every type of traveler. With its warm hospitality, breathtaking natural beauty, and sustainable tourism initiatives, the Maldives remains a coveted destination for those in search of an idyllic escape.
In the Maldives, luxury isn't just a word; it's an immersive, unforgettable lifestyle that redefines paradise. Spending 3-5 nights in luxury resort for relaxation is the great idea for the refreshment and spending a quality time with love ones.