Helicopter tour packages offer an exceptional way to explore the breathtaking Himalayan region of Nepal. These tours provide a comfortable and time-saving alternative to challenging treks, making them an ideal choice for travelers who wish to visit high-altitude destinations without navigating difficult terrain.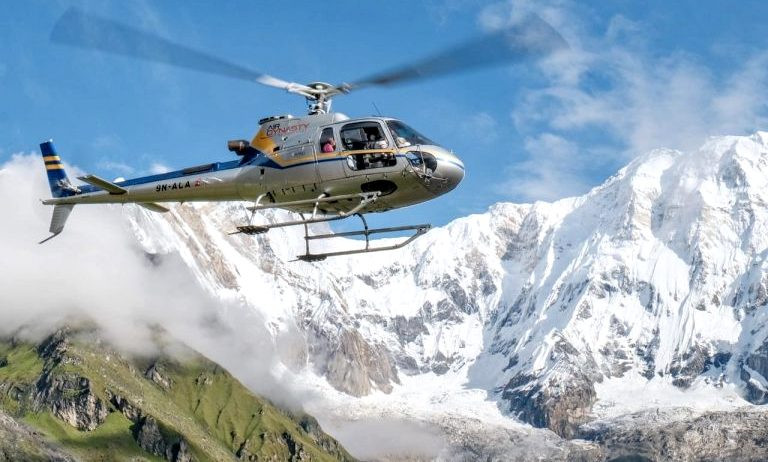 With helicopter services, visitors can effortlessly and luxuriously soar over remote and stunning landscapes, accessing popular tourist destinations such as Everest, Annapurna, Upper Mustang, Langtang, Kathmandu Valley, and Rara. The majority of helicopter tours start from Kathmandu airport, offering a perfect opportunity to admire the beauty of Nepal from the skies. The helicopter tour of Nepal combines the allure of the majestic Himalayas with the discovery of a vibrant and evolving nation. It is particularly suitable for those with limited time who want to maximize their journey and immerse themselves in the captivating beauty of Nepal. Furthermore, helicopter tours provide an excellent option for individuals with physical limitations who are unable to engage in strenuous activities.
Embarking on a helicopter tour in Nepal guarantees a remarkable excursion, showcasing the awe-inspiring landscapes and providing a unique perspective on this enchanting country. Whether you are seeking luxury, time efficiency, or physical ease, a helicopter tour in Nepal is an exceptional way to experience the unparalleled beauty of the Himalayas and the diverse landscapes of this captivating.