A helicopter tour to the Everest Region is an exhilarating and time-efficient way to experience the breathtaking beauty of the Himalayas in Nepal. The tour takes you on an unforgettable journey to witness the world's highest peaks, including Mount Everest (8848.86m), Lhotse (8516m), Nuptse (7861m), and Ama Dablam (6812m), among others. This aerial adventure offers a unique perspective on the majestic mountains and allows you to explore iconic locations like Everest Base Camp or Kala Patthar, where mountaineers begin their ascent to the summit.
The helicopter tour starts from Kathmandu or Lukla, depending on the itinerary, and takes you over picturesque landscapes, Sherpa villages, and glacial rivers. The Everest Region is not only renowned for its natural grandeur but also for its rich cultural heritage, as you fly over ancient monasteries and Buddhist stupas. The convenience of the helicopter tour makes it accessible to travelers of all ages and fitness levels, providing an opportunity to savor the Himalayan wonders without the need for a challenging trek.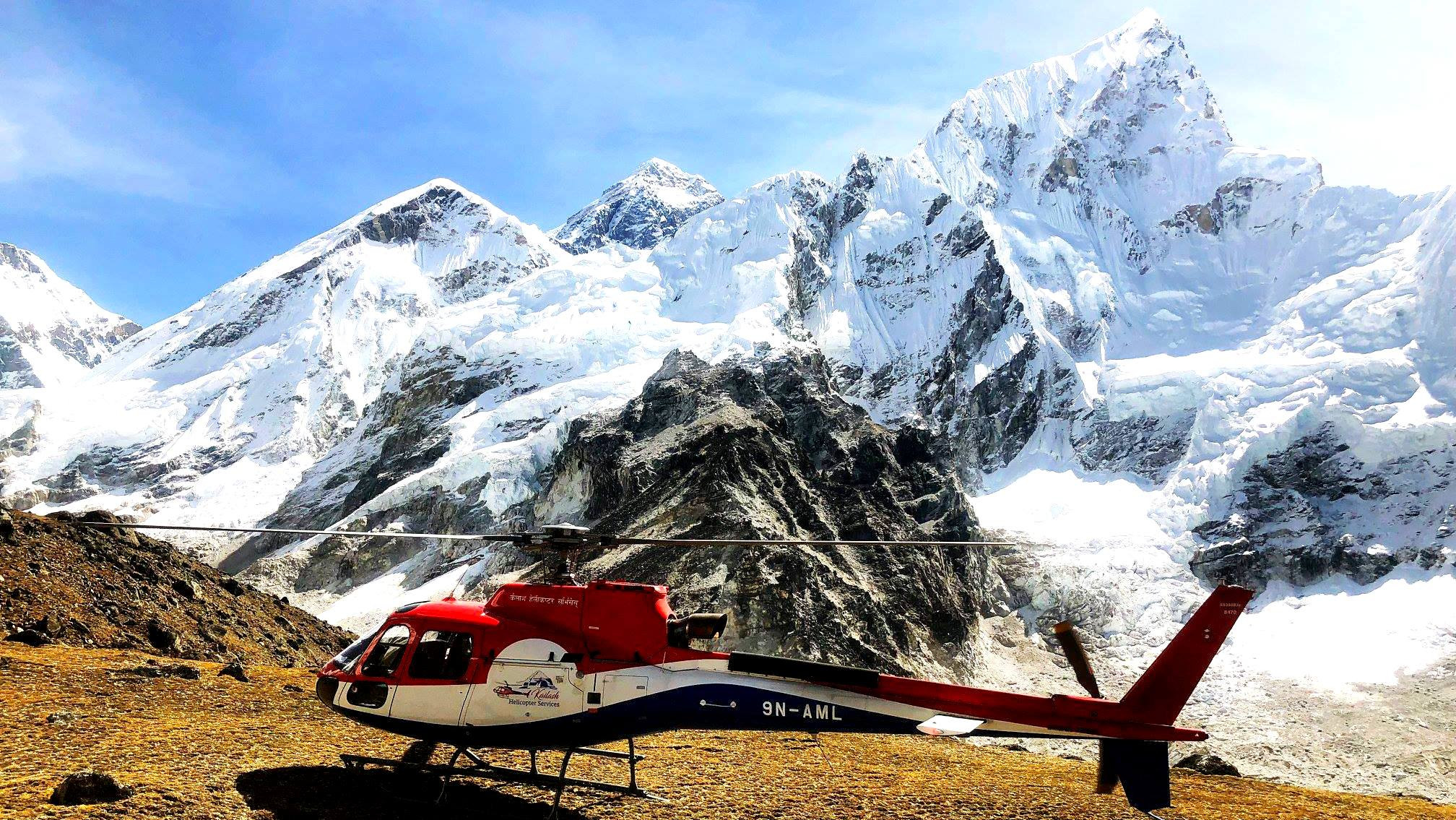 Whether it's a standalone Everest Base Camp Helicopter Tour or a combination of landing at Gokyo Lake or other high-altitude destinations, this aerial adventure promises unparalleled views and a once-in-a-lifetime experience. As safety is a top priority, experienced pilots and well-maintained helicopters ensure a secure and memorable journey. The Everest Region Helicopter Tour is a dream come true for those seeking to immerse themselves in the grandeur of the Himalayas and create cherished memories of a lifetime.